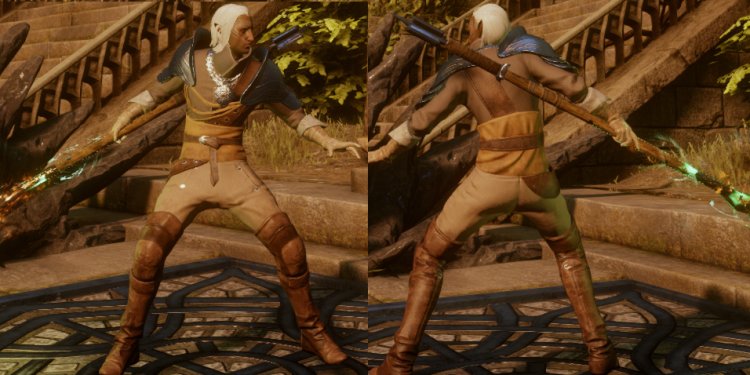 Dragon Age Inquisition Arcane Warrior
We currently shared my Arcane Warrior group play build last week – this week, I'm sharing my Arcane Warrior solo build! With this particular create, its pretty easy to solo Perilous at amount 13-16. It is possible to get it done at amount 10 or 11, too – I've seen it done, I just haven't done it myself, therefore I'll just attest to personal game play :)
Very first, for all your folks who are about to comment, "Proof or it didn't happen", here's a vid of me tanking some Perilous aided by the Arcane Warrior (it's kinda messy, I didn't do it very well):
Okay, now to endure the build – as always, you can watch this video clip or hold scrolling for text:
The active capabilities you'll need are Spirit blade, Chain Lightning, Fade Step, and Fade Cloak – all totally upgraded. Spirit Sword is a no-brainer. Chain Lightning is very helpful for getting the barrier up and paralyzing enemies to destroy they with Spirit Sword.
Fade Cloak is totally needed for this create. It does make you protected to damage for 2 seconds as soon as you de-cloak, you will do 1000per cent (yes, that says one thousand) damage to every adversary near you. Because you get swarmed so quickly on Perilous solamente, this means you'll have 100per cent barrier immediately most the full time you employ the ability. Also, activating Fade Cloak gets you up immediately, so if you're knocked down by the Demon Commander for example, you can instantly get up and keep doing damage. This will make Demons the easiest faction to solo against on Perilous, FYI.
Fade/Frost action can also be vital. Here's why – it is an easy task to keep barriers up when you're swarmed by opponents, nonetheless it's difficult when there will be ranged opponents choosing at you. Frost action helps you close with ranged opponents in order to do huge Spirit Sword or Fade Cloak damage.
You're probably wondering the reason why we skipped Pull regarding the Abyss (PotA) – fundamentally, PotA is perfect for grouping a lot of enemies collectively. On Perilous solamente, opponents all swarm against you anyhow, so that it's really not essential to have PotA. I have actually an easier time solo-ing all factions utilizing Frost Step than PotA.
You'll spec away nearly all the passives using this create as well. Make sure to spec on something that boost mana regeneration and armor. Now here's the important thing about passives:
CANNOT SPEC away ENERGY OF SPIRITS.
DON'T GET IT DONE! Okay. I know the 50per cent buffer sound tempting, but it really makes your buffer deplete faster for this boost. Simply because your barrier depletion rate is dependant on maximum barrier, maybe not your actual buffer. Here's the math: let's say as a base, you have got 100 maximum buffer that depletes at 10percent per second. So, you lose 10 buffer per 2nd. Power of Spirits gives a 50% max barrier boost, providing you 150 max buffer. Your buffer however depletes at 10per cent per 2nd, so you shed 15 buffer per second. Let's say your attack gives you 90 barrier. In the first situation, your barrier can last 9 seconds because you're dropping 10 buffer per 2nd. Within the 2nd case (with energy of Spirits), your buffer lasts just 6 seconds because you're losing 15 barrier per 2nd. Seem sensible?
Anyhow, that is the Arcane Warrior develop i take advantage of for solo-ing … Hope you like!
Maybe you have solo'd Perilous mode with another personality? Inform me in comments!
Share this article
Related Posts