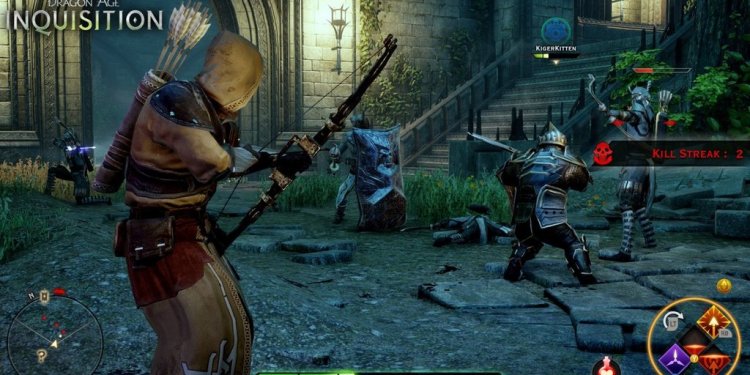 Dragon Age Inquisition PlayStation 3
I can genuinely say i have never ever already been so let down in a game title. This thing no further holds any similarity to Dragon Age Origins. Where do II can honestly state I've never been so let down in a-game. This thing no longer bears any resemblance to Dragon Age Origins. Where do I also start?
It is quite apparent the devs feel therefore very happy with on their own for his or her brand-new motor and "open world" gameplay. And you also understand what? It resembles an MMO completely: tiresome, dull grinding and bring quests. There's many it really is practically a tale. In the event that you play this video game, this is certainly 90% of everything you do. It is just as tiresome and boring therefore seems. I seen people declare that the game magically becomes far better after you spend the ludicrous amount of 20 hours into the game. We'll inform you directly: it does not. They make an effort to throw a lot of crap within face to try and distract from this, but it's certain as hell nevertheless there.
We have my gripes because of the fight also. Needless to say, there isn't any auto-attack. The tactical camera is practically worthless since micromanaging your group is disemboweled. No further could you stack instructions and control everything. Rather it is possible to marvel at your teammates teleporting next to you and mages running into melee range. I played a 2H warrior, and it was truly completely dull. Battles only actually appear in two flavors: people that need no thought, but carry on permanently since they have actually ludicrous amounts of wellness, or battles in which you perish instantly since the game tends to make no make an effort to communicate opponent amounts to you. Limiting potions seems to be a decision made solely to leash both you and force you to a camp frequently. It is hardly also worth discussing exactly pointless the AI is in the game both.
Graphically is when this video game amazed myself the most, by not surprising me personally in the least. These were pretty demonstrably pumping this to be one thing huge, but it seems terrible on earlier generation systems. Both of the last games looked much better.
The biggest issue of all is the optimization. This video game is beyond damaged. Over my 25 hours of play, we experienced countless freezes, more visual problems than you can easily shake a stick at and all forms of wild and wacky bugs. Facial textures appear to usually don't load, and pop-in is horrendously slow, frequently just getting up close to the end of cutscene. Slowdown is a really common occurrence aswell. It is actually a marvel of bad development.
The story is choppy at best. Most of it a fairly bladditionally affair, but the characters get a few glimmers of interest here and there. However, it's only enough to make you hope you were playing a better game. Wholly, the characters just aren't very interesting or likeable. In general they'll be fairly one-note the entire game.
The Dragon Age series deserved better. I will only hope it'll be kept to sleep in comfort, but given the slavemasters in charge of the internet protocol address, we could be prepared to see it perish a slow painful death because they wring every last penny from the jawhorse's as soon as great name.
… Increase
Share this article
Related Posts