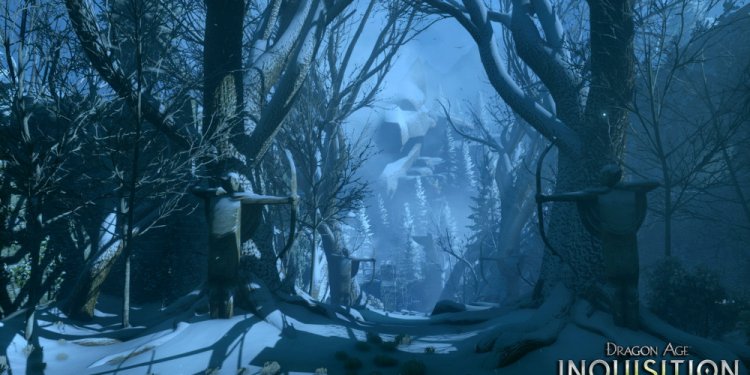 Dragon Age Inquisition Xbox Review
After investing over 200 hours using this online game I would like to provide a 10, but sadly we cannot, because for every step of progress that BioWare took withAfter spending over 200 hours using this game i do want to provide a 10, but sadly I cannot, because for each and every step forward that BioWare took with this online game they took 1 or 2 tips back.
The cutscenes are an unsightly mess due to pop-in. BioWare was demonstrably concentrating more about brand new generation consoles, but due to the fact the rates when it comes to 360/PS3 versions is similar personally i think they should have place the exact same energy into all variations.
The primary story is wonderful, even brought tears to my eyes a couple of times, nonetheless it thought extremely quick, and somewhat disconnected from the remaining portion of the online game. Side quests and exploration constitute the bulk of this video game, although a number of the medial side quests are particularly enjoyable, the majority of them add up to boring fetch quests, and product gathering that will be somewhat disappointing.
The world itself is gorgeous, and looks interestingly lovely even on 360, and I enjoyed visiting the various areas during my first playthharsh, but unfortunately the fact that each area is filled with pretty much the same boring side quests kind of killed my desire for exploration or replay. I think exploration would have been a lot more fun if BioWare would have populated more of these areas with characters I was familiar with instead of random NPCs. For example Isabella would have fit in perfectly on the Storm Coast, Merrill could have been hanging with the elves in the Exalted Plains, Justice could have been someone we were forced to battle if we sided with the Templars, and Fenris could have been the one we had to fight if we sided with the mages. Maybe it's just me, but I really feel that BioWare dropped the ball a little in this area, I mean at the very least they could have included Sandal. The absence of Sandal and Bodahn was pretty disappointing actually.
Insects... this video game is indeed buggy, and even though the area has actually fixed a couple of things I happened to be nonetheless getting a lot of noise insects and freezing even with the plot. Hopefully BioWare will fix this in the future spots.
Some of the brand new Characters are perfect. Iron Bull, Cole, Solas, Cass, and Dorian tend to be this games saving grace, however i really could have resided without Viv, Sera, and Leliana whom i came across somewhat off-putting. I've never already been a huge fan of Leliana, but in this game she's got become rather cool also it really doesn't match her anyway.
Fight is clunky, and takes a very long time to master. It is a messy mix of that which we got in DAO and DA2, it can get simpler after a few years, but it never really seems appropriate. Truly the only battles that i must say i enjoyed had been the Dragon fights, those had been outstanding.
Skyhold was a great touch, much better than a campsite of mansion, however, many associated with areas and areas became squandered area. My bedroom may have made use of a dressing space where you could improve your appearance plus the insufficient any storage space chest in game made stock management a pain.
Crafting is truly enjoyable, nevertheless inventory software made the method much more time consuming than it would have to be.
Running times are insanely long on 360, and there are a lot of loading displays.
Songs is extremely nice.
Therefore main point here, I had a lot of enjoyment with DAI, and I also really desired to provide a 10, because I actually performed enjoy my very first playthrough a lot. Sadly, the 2nd playthrough ended becoming enjoyable halfway through, because i really couldn't deliver myself to replay almost all of the places. We rushed through my second playthrough and unearthed that missing half of the games content didn't change a single thing in the long run, hence was kinda disappointing.
… Increase
Share this article
Related Posts