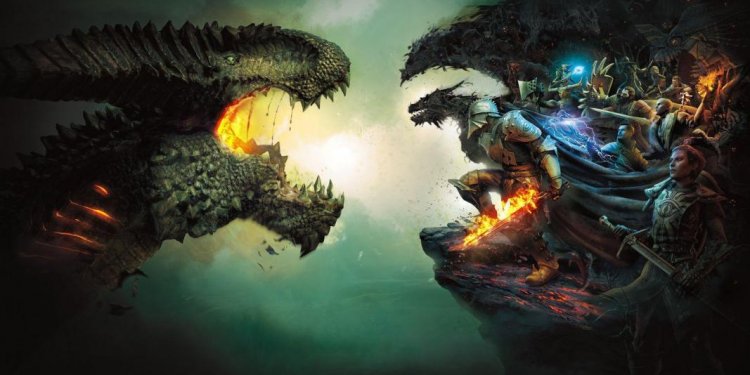 Dragon Age III Inquisition release date
At this stage, we're currently well past the first vow of a "late 2013" release for BioWare's Dragon Age: Inquisition, a game title that that designers in the beginning in the pipeline would heavily "draw from Skyrim." Mark your calendars, though, because BioWare has uncovered via an innovative new truck that game is due for Computer, Xbox 360, Xbox One, PlayStation 3, and PlayStation 4 on October 7, 2014.
We got our first view Inquisition on Penny Arcade Expo last fall-in a hands-off demo that showed off an innovative new combat system plus meaningful storyline consequences to player activities. The designers appear keen to prevent the narrower story focus that resulted in a comparatively poor reception for Dragon Age II and go back to the greater amount of expansive world-building regarding the original game.
The latest trailer does not concentrate clearly on these elements, however, alternatively showing-off some impressive, Frostbite 3-powered shining magical effects amid properly overwrought storyline exposition. Online sleuths seem to be parsing the trailer's imagery about which figures would be going back this time around.
The newly revealed launch time sets Inquisition right up against some high-profile certified competition; The Creative Assembly's Alien: Isolation and Monolith's Middle-earth: Shadow of Mordor are generally slated for the same launch day. More games will likely crowd across the front end associated with fourth one-fourth vacation sales period after E3.
Share this article
Related Posts